Transliterator is a popular WordPress plugin that is used to transliterate your WordPress installation from Cyrillic to Latin and vice versa in a few clicks.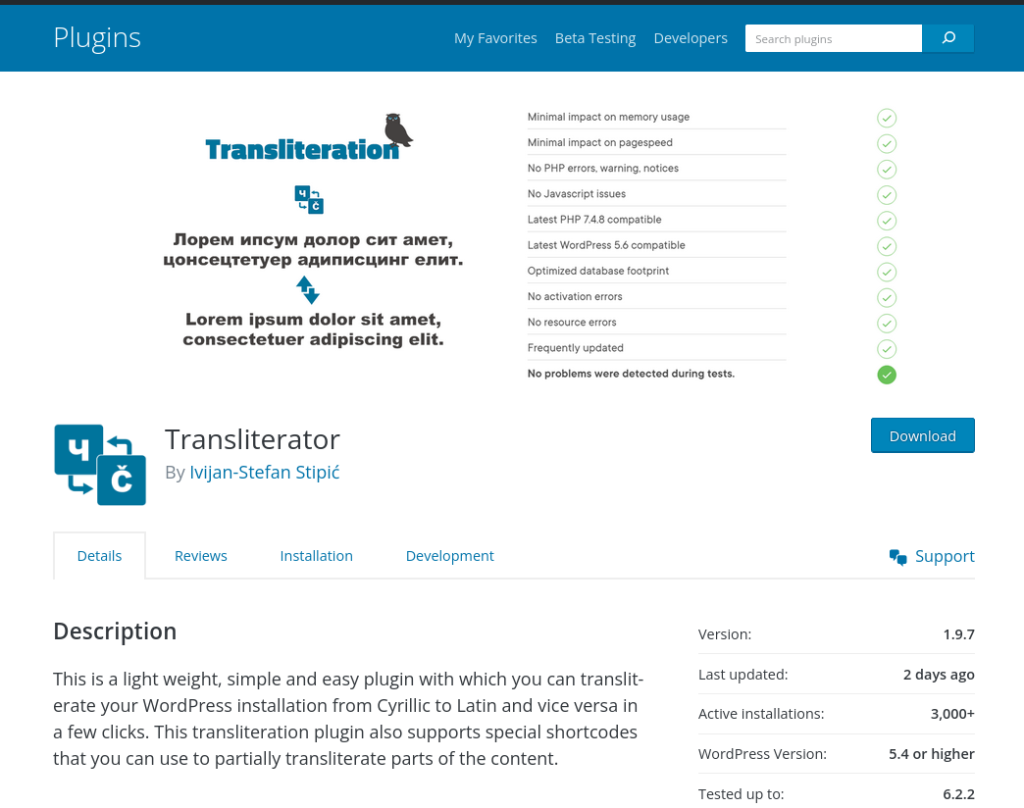 It is simmilar to the srbtranslatin plugin, but offers a lot of unique features.
A week ago on Facebook group "WordPress Serbia" the plugin author asked for help in maintaining and translating the plugin and I was more than happy to jump in.
For newer releases the main focus will be on code refactoring while maintaining all existing features.